Lompoc Area - Try Us Out For Less Than $10/mo.!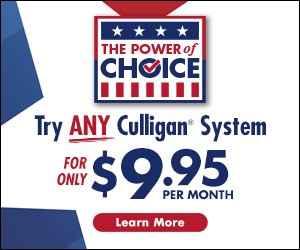 Want to see the difference a Culligan system can make for your family (including your pets) in your home? Try us out!
For a limited time, you can get a three-month trial on any piece of Culligan equipment for $9.95/mo.*
This includes:
Contact us today to schedule an in-home consultation. Installation fees are included!**
*Excludes bottled water.
**Installation fees are included for Basic Installations only
Order Now